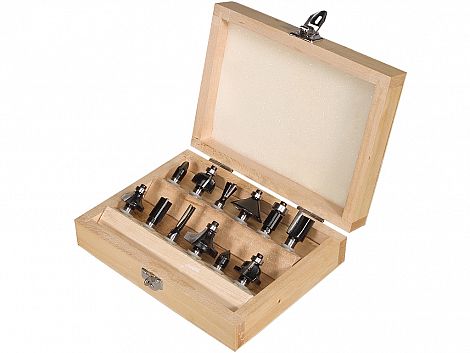 Router bit set contains an excellent variety of  high quality router bits for smoothness and precision of the cuts on woodworking projects, which require careful alteration of bevels, curves and other intricate design details:


Extremely sharp and durable cutting edges.
Well ballanced with minimum vibration
Good cutting geometry and excellent chip ejection properties.
The reliable materials and high hardness levels provide faster performance and excellent cutting results.
Shaft diameter: 8 mm
Hardness level:
HRC: 88-90 degree
Material: 45 carbon steel with alloy steel blade, brass welding and black finishing