Demolition hammers accessories
Hex tools are used when there is a desire for the chisel to not be able to spin freely when retained in the hammer.
These tools are used in a broad range of applications including road construction, pavement work, bridge construction, utility installation, demolition and a variety of maintenance functions
Made of toughened steel with special surface treatment that improves performance by adding more wear resistancy, which extends the life of the tool.
---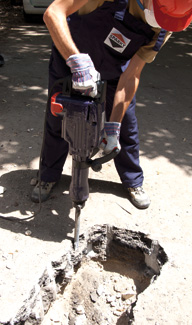 Accessories Brochure

See our interactive brochure or download a copy.